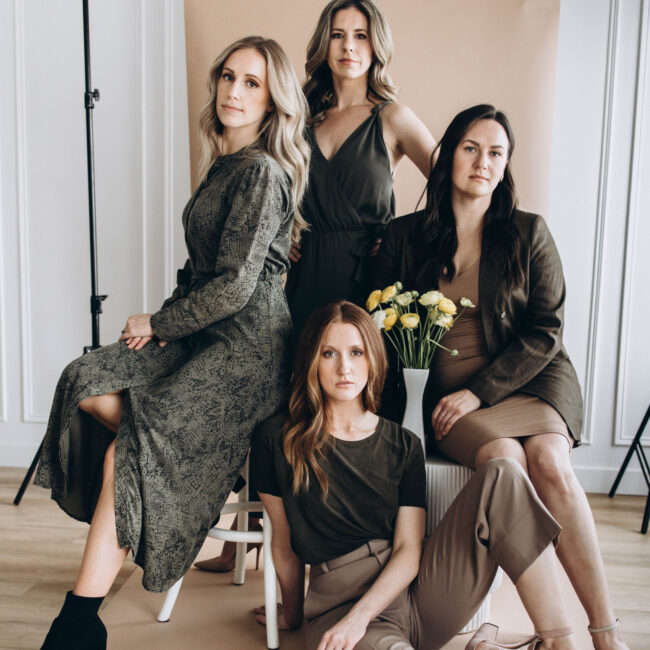 Producing a great event is both an art and a science. From the uptempo jazz that fills a room with energy, to the perfectly crafted cocktail – every detail of your guests' experience is carefully considered and expertly executed. Whether your goal is to celebrate a milestone, increase sales, or leave a lasting impression, we design experiences and environments that delight and inspire.
Events with purpose.
Events can help you achieve your organizational goals in a variety of ways. From marketing initiatives such as brand or product launches, employee engagement and retention to celebrating milestones, our team has a depth and breadth of skillsets and expertise that we apply to a wide range of projects in the events and experiential marketing space.
Some of our stellar past clients include Apex Automation, Avison Young, Ballad Group, Blush Magazine, Guerlain, Master Mechanical, Stollery Children's Hospital Foundation, Syncrude, UofA Faculty of Engineering and YPO Alberta.
Founder, Jennifer Bergman
A Commerce graduate from the Alberta School of Business, Jennifer's career began in the corporate world where she planned and executed large, multi-day conventions, and honed her creative and design skills working on national advertising campaigns.
With over 15 years experience producing events of all types and sizes, Jennifer leads both the Events and Weddings divisions of the firm, and has an admirable reputation within the Alberta events industry.
Jennifer has served on the Board of Directors for the Alberta School of Business Alumni Association and the International Live Events Association (Edmonton Chapter), and has volunteered with Stollery Women's Network and Food for Thought. She loves travelling and staying active with her husband Sean and their two children, Aila and Meyer.